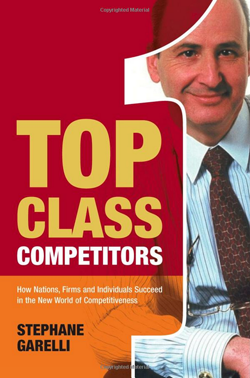 Competitiveness is the most used and abused term in modern economics. Three decades ago it was unheard-of; today a Google search produces more than 35 million matches. Competitiveness has taken the world by storm with frequent name-checks from politicians, business leaders, journalists and academics alike. But is competitiveness a fad or for real? And, incidentally, what is it exactly?
Competitiveness, as defined in this book, is the ability of a nation, company or individual to manage a totality of competences to attain prosperity. Success today depends on more than managing a few well-established core competencies. Along with traditional policies, a nation must also tackle education and security to sustain economic development. A company must manage 'soft' issues such as brands and perceptions to beat the competition. And individuals must reinvent themselves and expand their skills to survive. These fields of economic research did not exist a few decades ago. Today, competitiveness makes the link.
TopClass Competitors is a journey through the brave new world of competitiveness. What are its historical origins? How does it impact the management of a nation? How do companies thrive on it in an international environment? What is the impact on work structures and value systems? Above all, is there a competitiveness mindset? Exploring how the concept works and how its issues are intertwined, Stéphane Garelli shows why competitiveness is the most powerful tool available to unleash new levels of prosperity for nations, profit for companies and success for people.